Munich Legends…no ordinary BMW dealership.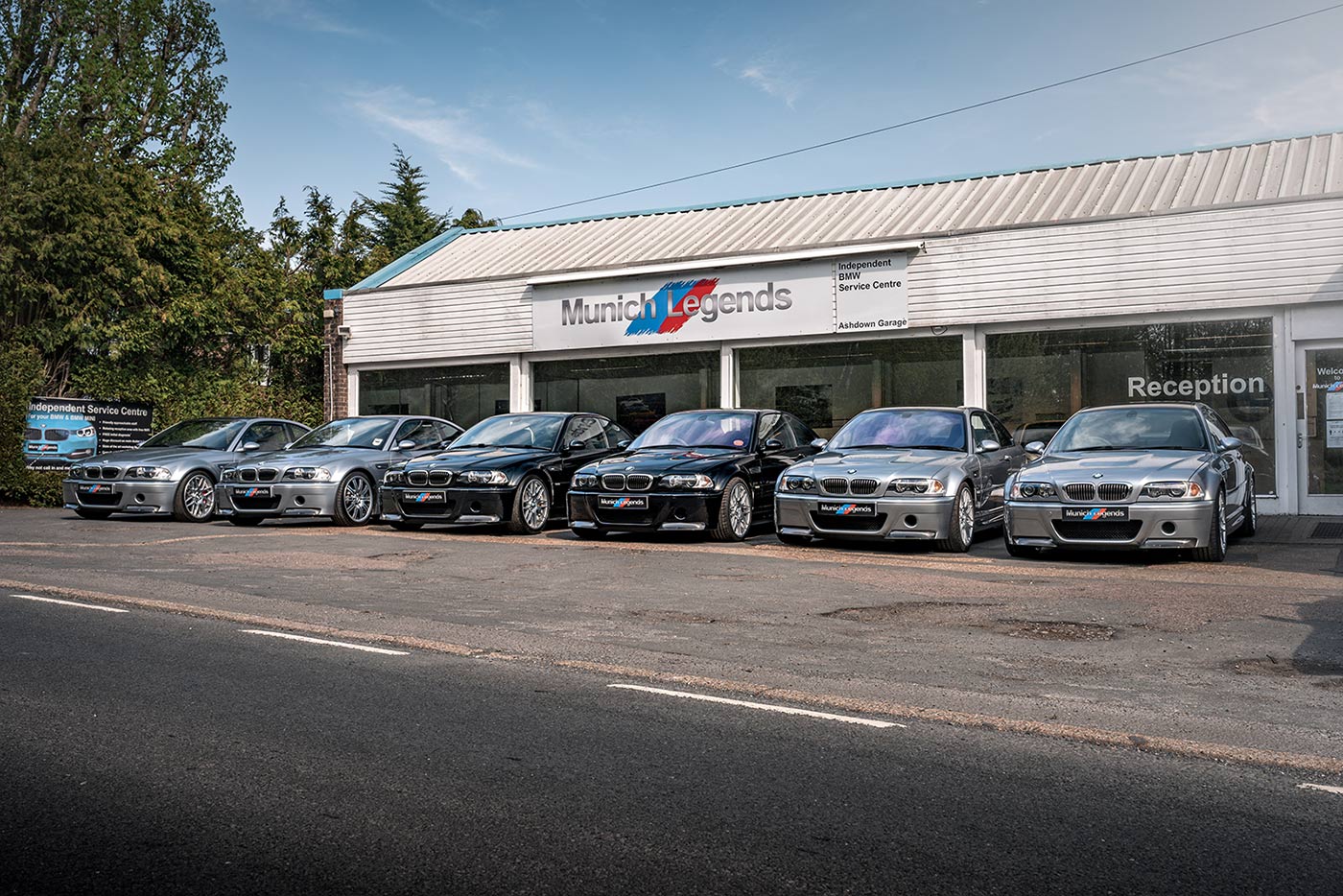 Top quality servicing, sales and restoration of BMW cars has been at the heart of The Ashdown Garage in Sussex since our site opened in 1967 as one of the first BMW Main Dealer franchises in the UK. We are the UK's leading Independent BMW Dealer.
Today our company continues the legacy of excellence synonymous with this legendary marque as independent BMW Specialists. At Munich Legends our BMW trained technicians are proud to work on all BMWs, from M cars to everyday family cars and 4x4s, Alpina or track and race-day cars and of course, classic and historic BMWs in our dedicated restoration workshop. As an independent BMW dealer, we guarantee all our customers an unparalleled, consistent level of personal service and technical expertise, at prices designed to represent better value for money and greater savings over our competition.
We guarantee every customer a top level of comfort and facilities in our relaxing reception area and lounge, and a business lounge, with WiFi, telephone and laptop charging facilities, a guaranteed desk space, and comfy seating. There are also complimentary hot and cold drinks and papers/magazines for those who choose to stay with their car. To make life that little bit easier, we offer a courtesy car service, pick-up/drop-off facilities and holiday park/service places for those who do not wish to wait.
But we're also proud of the things that help us stand out from the crowd. Whether it's helping a major car maker and film studio develop cars for a blockbuster movie, or lending technical support for one of the biggest computer games in the world, helping out on shows such as BBC Top Gear, Amazon's Grand Tour, Car SOS and more, or providing motoring press stalwarts such as Autocar, Octane, Road Rat and Evo – and many others – with technical and market information, Munich Legends is the 'go to' place for BMW expertise and assistance, technical knowhow and experience, for fans, journalists, collectors and owners.
There is really nowhere quite like Munich Legends. We have clients in nearly every country across the globe (as well as just around the corner), and Munich Legends' cars are enjoying life on every continent. Our client base includes world renowned collectors, princes and rock stars, movie companies and even BMW themselves. We have looked after some of our local clients for nearly 30 years – we even offer special discounts for the elderly – and we're proud of our reputation both in our workshops, and for only selling the very best quality BMWs, all personally signed off to meet our highest standards.
At Munich Legends we enjoy what we do. Why not experience our passion for this amazing brand and discover why we believe that a BMW really is the ultimate driving Legend.